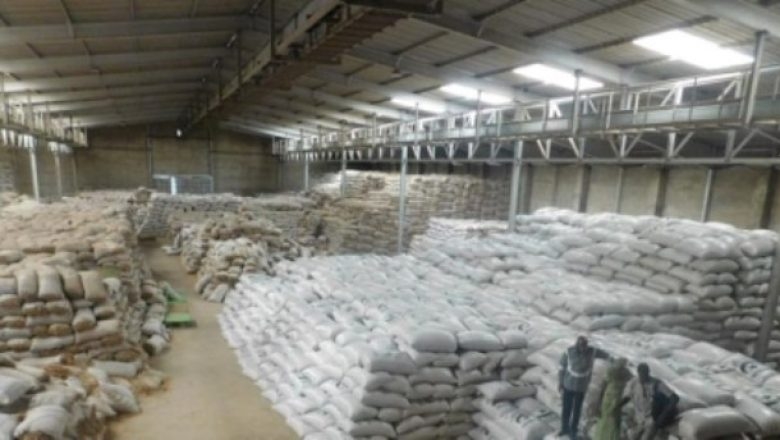 Recent studies on rice show that, in 2017, the sub-sector witnessed a trade balance deficit of about 184 billion CFA francs, representing an import volume of 628,400 tonnes of white rice. The deficit exceeded the 135 billion CF mark in 2010.
The national production of paddy rice, which was estimated at about 33 tonnes in 2017, is almost stagnant since 2011 despite the country's enormous potential arable land. The situation is all the more worrying given that rice plays a crucial role in food security in Cameroon. In order to address this issue, a multi-sector consultation meeting extended to the private sector held to brainstorm in Yaounde on the modernisation of the rice sub-sector, including the low level of national production and access to developed land and improved seeds.
On 30 September 2019, a wrap-up workshop held at the Ministry of Planning and Regional Development (MINEPAT) under the chairmanship of the Director General of Economy and Public Investments Programming, Mr. Isaac Tamba.
The study showed that various rice-sub-sector actors duplicate actions and initiatives. This therefore, justifies the preponderance of farmers and other producers.
The study proposes an economic model for the development of the sector. Concerning the repositioning of sub-sector actors, it proposes that the State should address the management of rice lands, research and seed activity control through public enterprises such as SEMRY. Regarding incentives, an import tax levy such as import quota controls and tax and non-tax protection measures could be instituted.
For the implementation of these recommendations, the study proposes a recovery plan estimated at around 1,400 billion FCFA, of which almost 60% would be earmarked for the development of rice fields. The implementation of this plan should raise the national production to about 1.4 million tonnes of paddy rice, increase the level of processing from 65% to 100% and make Cameroonians to consume "made in Cameroon" rice by 2024 over five years.
(Source: culled from Cameroon Tribune No.11759 of 8 October 2019)