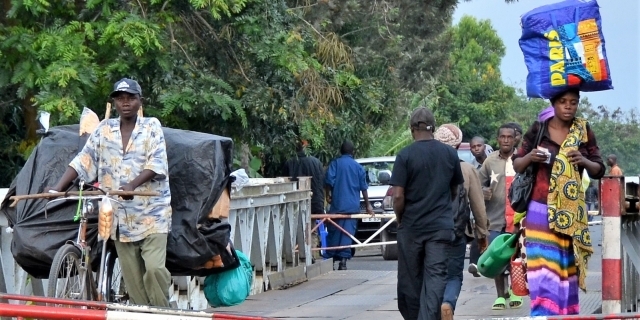 Trade facilitation, the harmonisation of customs procedures and the dematerialisation of customs procedures are among the priority areas to be implemented over the next three years.
The World Customs Organisation's strategic plan (2016-2019) will end in June 2019. For some time now, consultation work has been initiated to craft a roadmap for the new 2019-2022 triennial strategic plan.
On 29 and 30 October, Yaounde hosted a workshop to craft a plan for the West and Central Africa region. According to WCO's Deputy Secretary General, Ricardo Treviñ Chapa, the plan is a high-level policy document that will guide WCO's activities and enable members to better respect the strategic objectives and to prioritise tactical activities. Everything has been done to ensure that the main lines of the strategic plan reflect the priorities of Member States. The main aim is to backstop Customs administrations in their reform and modernisation efforts.
According to Colonel Karinka Conde, Cabinet Office Vice President WCO for the West and Central Africa region, seven strategic objectives have been identified namely: trade facilitation, security including simplification and harmonisation of customs regimes; Effective, fair and just recovery of customs
revenue; the protection of society, the fight against fraud, capacity building of customs administrations; digital customs; enhancing the reputaton of the WCO.
The Director General of Cameroon Customs, Mr. Fongod Edwin Nuvaga said that if the main thrusts of the triennial plan are taken into account that will lead yield strategies that can enable the West and Central African Customs to optimise customs revenue recovery, create opportunity for its development and help in creating economic development and integration zones.
For the current year, projections concerning the mobilisation of revenue assigned to the Cameroon Customs stand at 800 billion FCFA by last 31 July up from 419 billion FCFA.
(Source Cameroon Business Today, N°079 of 31 October to 6 Novembers 2018)